As an organization with a large employee population representing every race, ethnicity, color, sexual orientation, and gender identity, the Visiting Nurse Service of New York (VNSNY) proudly reflects New York in all of its wonderful diversity.
True to two of our core values, empathy and integrity, VNSNY continues to pursue inclusive actions, improve our organizational cultural competency, and address unconscious bias to raise employee awareness of the importance of working together with people of different backgrounds, cultures, and beliefs. Together, with our Employee Groups and the commitment of VNSNY leadership, we are working to create a culture in which all people are treated with respect and are afforded opportunities to succeed, to receive equal and positive recognition, and to develop professionally.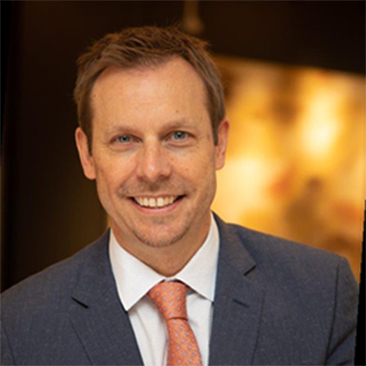 I am very proud of the fact that VNSNY is a multi-cultural organization. I am proud of how we embrace our diversity, learn from each other, and use that knowledge to grow stronger both as individuals and as an organization. We know that having a diverse and inclusive workforce makes VNSNY a better partner in the communities we serve, and it also makes us a better place to work.
Dan Savitt
President and Chief Executive Officer
Visiting Nurse Service of New York
Employee Groups
At VNSNY, we strive to promote diversity and inclusion within our organization as well as in the communities we serve.
To support this, four Employee Groups have formed at VNSNY:

Out@VNSNY
is committed to providing equitable, culturally competent, and welcoming care to LGBTQ+ patients, members, and their families. In addition, the group offers employees an opportunity to network, introduce new ideas, and create opportunities for mentoring and career development.

Community Collaborations
supports VNSNY's goal to establish and cultivate its relationships with traditionally marginalized communities and the community-based organizations that serve them. From our community centers in Chinatown, to our outreach efforts to older LGBTQ+ adults, to the Black and Brown communities throughout New York, our aim is to make it easier for different departments at VNSNY to join forces in working with our community partners on programs and events.

The Anti-Racism Council
serves to combat racism in the workplace and the communities VNSNY serves, to promote diversity, and to partner with VNSNY leadership to create an inclusive and equitable organization for Black, Indigenous, and other People of Color.

The TransAction Committee
is focused on empowering and increasing awareness for people of trans experience through organizational and community action. The aim is to support individuals who are transgender and non-binary to feel a sense of belonging in their work environment.
Hear From Our Colleagues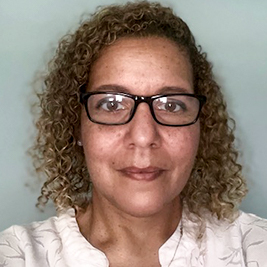 Monica Cayemitte
Clinical Field Manager
VNSNY Home Care
VNSNY is the first company I have worked for that has been truly interested in what I think and helping me to develop my full potential. The culture has always been like a family united towards a common goal.
The VNSNY workforce is extremely diverse. I have never seen anything but inclusion and acceptance. I not only feel free to express my thoughts and opinions but have always been encouraged to share them, even if they are outside the norm. Diversity makes us a stronger organization. If we all thought the same way we would never evolve and grow as an organization.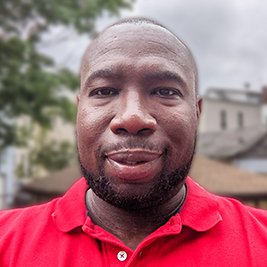 Marlon Cumberbatch
Manager, Visit Verification Unit
Certified Services, Partners in Care
We have always had an open-door policy (people do not work behind closed doors) which conveys a sense of accessibility to not only your manager but to people in senior roles. In recent years, leadership has placed greater focus on keeping the lines of communication open with staff. This presents the opportunity for two-way dialogue. When both sides speak and listen, it allows staff to keep informed, connected, and to be heard.
Most recently, with the events taking place in this country and related calls for racial justice, leadership recognized the need to address the impact and worked diligently to support staff affected by the events and their outcomes. Being that we are a diverse employee community of nationalities and cultures, these efforts conveyed the intention by leadership to lend their support and concern for our well-being.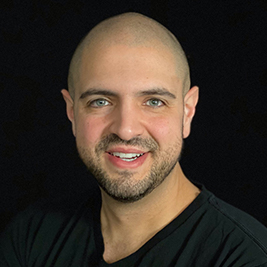 Isaac Lama
Outreach and Enrollment Specialist
Select Health Partnership Development, VNSNY CHOICE
I felt a sense of belonging from the moment I set foot in the VNSNY office. The greetings and smiles were both evident, and I could see that everyone enjoyed working there. This set the tone for me as I started a new chapter in my career.
Working with the transgender population, we must be mindful of everyone's pronouns. I voiced the idea to include our pronouns on our VNSNY business cards and email signatures. The idea was accepted and implemented. In the past, I have been with organizations where I've felt my opinions and ideas as an employee were undervalued. However, at VNSNY, both senior management and my colleagues take the time to listen to my ideas and feedback. Here, I feel supported, appreciated and heard.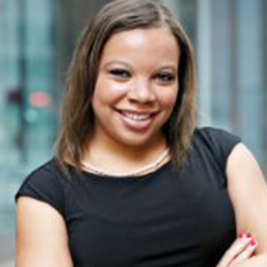 Christina Lomax
Associate Director, Quality
VNSNY CHOICE Health Plans
VNSNY leadership is really invested in the workforce and does a good job in building rapport with the staff. It's a very collaborative approach, and there's a real sense of trying to get feedback from everybody at every level, regardless of title. I know that I feel really connected and invested in the work that I do, and I always feel free to speak up when I feel it's important to do so. VNSNY makes room for safe spaces and safe conversations.
Last year, VNSNY launched the Anti-Racism Council. I am a co-lead of this employee group, which I find really empowering in terms of driving change. There is an awareness within the organization that, although we still have work to be done in terms of diversity and equality, there has been a definite attempt to make change happen. I'm proud to be part of that.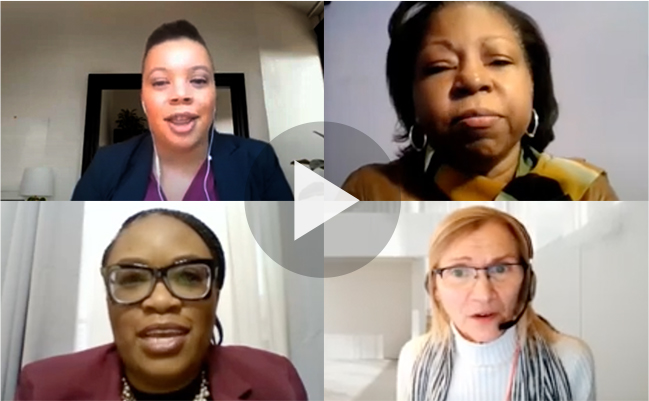 VNSNY's Equal Employment Opportunity Policy
This video was directed by, and features, members of the VNSNY Anti-Racism Council. It also includes colleagues working on initiatives such as our LGBTQ+ employee resource group (Out@VNSNY), the Community Engagement Workgroup (Community Collaborations), the transgender advocacy group (TransAction), and the military veterans outreach programs. We reflect the diversity of VNSNY – the very diversity that the EEO Policy promotes, protects, and sustains.
Nursing Careers
Learn all about Nursing at VNSNY