At the Visiting Nurse Service of New York, our employees are our most valuable asset, so we're looking for the best people to join our team. Why work for VNSNY? We know your career goals are important to you, but they're not the only important thing, so we provide a well-rounded employment experience, competitive compensation and generous benefits package to meet your needs. VNSNY is committed to helping you make progress toward a healthy future.
VNSNY's benefits package includes medical, dental and vision benefits, retirement plans pre-tax flexible spending accounts, disability coverage, wellness programs, employee discounts and much more.
Career and Professional Skills Development

Management Development Program
Management Building Blocks Series includes five courses required for all newly promoted and hired people managers and supervisors. These course are designed to provide our staff who supervise employees with a more structured developmental experience. They include tools to successfully navigate from individual contributor to manager of people, as well as critical information around VNSNY policy, procedures, and regulations.

New Leader Assimilation
Session for new hires with more than four direct reports to support quicker and stronger leader and team assimilation. The objectives of this session are to support the team in gaining new insight about the leader as a person, and as a leader, to enable the team to share needs, questions and/or concerns in a safe, confidential way so that the new leader can address and support the team's success going forward, and to expedite the time it takes for the team to establish itself as a performing team.

Performance Management
Our performance management process ensures that everyone contributes to organizational success. This ongoing process offers an opportunity for employees and supervisors to provide each other with feedback about objectives and key results and how they are growing and stretching together to achieve VNSNY's goals. In addition, our performance management process embraces the growth mindset and incorporates our critical values of empathy, integrity, and agility.

ACE Program
ACE, which stands for Achieving a Culture of Excellence, was created at VNSNY in 2004 as a way to develop our future leaders. The participants are selected based on criteria such as job performance, leadership potential, and a desire to grow within the organization. Each element of ACE has been tailored to promote development in support of our core values: Empathy, Integrity and Agility.

Pre-Leader Foundations Development Program
This development program is open to all VNSNY individual contributors interested in leadership career development at VNSNY. This program will help employees who think they want to pursue leadership, people management roles to determine if it's the right career path for them. Program participants explore key leadership skills and responsibilities and build pre-leader skills such as executive presence, interviewing techniques, and communication skills.

Clinical Orientation and Skills Development

Regardless of your clinical specialty, you'll participate in an orientation program that will help prepare you for your role. You will receive the foundation of a strong orientation to VNSNY and ongoing professional development, whether in a classroom, online, or under the guidance of your manager. And our generous tuition reimbursement policy provides financial support for undergraduate, graduate, and professional certification studies pursued outside of the organization.

New Employee Orientation and Onboarding

To help all employees succeed, VNSNY provides the right tools: a solid orientation and VNSNY's special Onboarding process to get you grounded; continual support and resources to address immediate questions; and training and development opportunities that prepare you for today's demands and tomorrow's rewards.

Employee Recognition

ESPRIT Awards
Since the inauguration of the ESPRIT Awards in 1990, VNSNY has honored over 1,400 staff members with this distinguished award. Employees are nominated by colleagues across the organization, and after a vigorous selection process, winners are chosen for demonstrating VNSNY's organizational values of empathy, integrity, and agility.

The Marren Leadership Award to Promote Evidence-Based Practice & Quality Improvement
Is named for Joan Marren, former VNSNY Chief Operating Officer and President of VNSNY Home Care, the Marren Award provides a scholarship towards a master's degree in nursing or other nursing-related advanced degree.

The Liota Award to Promote Cultural Diversity in Nursing Leadership
Is named after long-time VNSNY nurse and Queens Regional Vice President Marilyn Liota, this award is given each year to help an exemplary VNSNY nurse realize her or his leadership potential.

Partners in Care Annual Service Awards
Recognize employees celebrating milestone anniversaries including five, ten, fifteen, twenty, twenty-five, thirty and thirty-five years of service in addition to individual awards of excellence.
Health/ Welfare
VNSNY offers comprehensive benefits to help you take charge of your health -and that of your family – and financial protection in the event of death or disability.
Health care
Four medical options through Empire Blue Cross and Emblem Health
Vision benefits included with medical
Dental coverage through Delta Dental
Health care and dependent care flexible spending accounts
Retiree Medical
Health and wellness
Online wellness resources
Well-being assessments
Health coaching
Health advocate support
Smoking cessation program
Health/fitness club discounts
Wellness fairs
Flu vaccines
Life and Disability
Company-paid life and accidental death and dismemberment insurance
Company-paid short-term disability benefits
Company-paid long term disability benefits
Supplemental long term disability benefits
Supplemental life and accidental death and dismemberment insurance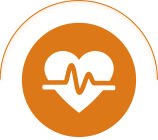 Work-Life Balance
VNSNY knows that our employees have aspirations and needs that go beyond their careers. We provide programs to help you balance your personal and professional goals, including:
Paid time off (vacation and holidays)
Paid family leave
Employee assistance program (EAP)
Pre-tax commuter benefit
Tuition reimbursement
Credit union
Employee discount programs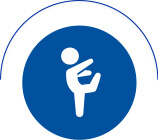 Retirement
VNSNY offers two plans to help you save for retirement:
The Retirement Savings Plan enables you to save three ways: your own after-tax contributions, VNSNY's matching contribution, VNSNY's basic contribution.
The (403)b Tax-Sheltered Annuity Plan through your employee before-tax contributions, you can save for your future while saving on taxes.
Employees represented by a union should review their collective bargaining agreement or contact the union for benefit information.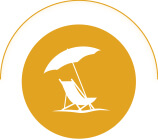 Employees represented by a collective bargaining agreement should review their agreement or contact the union for benefit information.