Our Mission
To improve the health and well-being of people through high-quality, cost effective healthcare in the home and community.
Integrity
We do the right thing even when no one is looking.
Empathy
We seek to understand others' feelings and experiences in order to actively help.
Agility
We use experience and creativity to move quickly.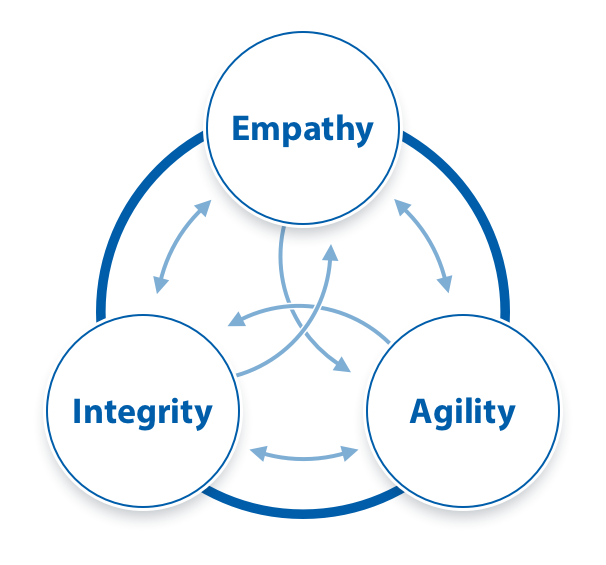 Our three core Values are at the heart of everything we do at VNSNY, and are essential for carrying out VNSNY's Mission. Not only do our Values serve to empower, inspire and unify our employees, but they also help to ensure a consistently exceptional customer experience. We take great pride in these Values which are central to who we are, and which reflect our greatest asset - our people!
Commitment to the VNSNY Community
To achieve the best possible outcomes for each patient and member and to embrace a customer-service philosophy.
Commitment to VNSNY Employees
To exhibit respect to our colleagues and to work together as a team toward common goals.
Commitment to VNSNY as an Organization
To ensure the organization's long-term financial viability and to maintain the highest ethical standards.
The History of VNSNY
At the Visiting Nurse Service of New York (VNSNY), we are dedicated to providing high-quality health care in the home and the community. We've been a vital part of New Yorkers' lives since 1893.
1893-
1929
Lillian Wald's vision to bring nursing services into the home leads to the founding of the Henry Street Visiting Nurse Service. Ten nurses, based at the Henry Street Settlement, provide services to residents of Manhattan's Lower East Side. The Settlement expands throughout Manhattan and the Bronx. Wald's nurse service cares for the city during the 1916 polio outbreak and 1918 influenza epidemic. Healthmobiles are established to test for diseases like diphtheria and to administer immunizations; by the end of the decade 292,000 children had been inoculated.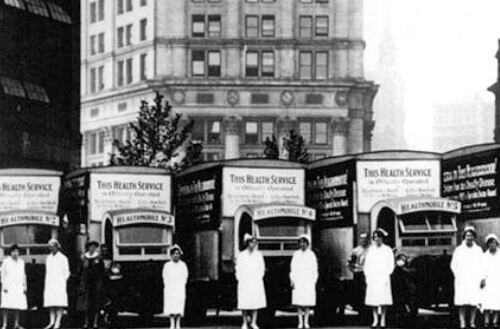 1930-
1949
Lillian Wald retires in 1933. In 1944, the Visiting Nurse Service of the Settlement separates from Henry Street to become the Visiting Nurse Service of New York, devoted to home health care.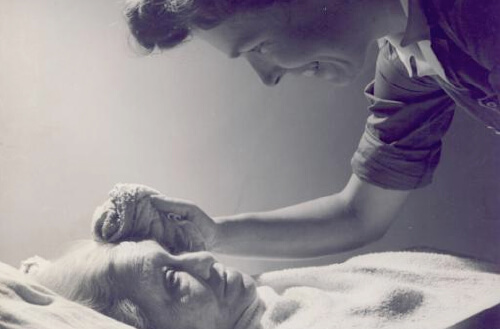 1950-
1969
Medicare and Medicaid programs are signed into law. VNSNY develops as a multi-service agency and implements a team nursing approach. Home health aides become an integral part of the home health care teams. Speech therapists and social workers are added to the staff.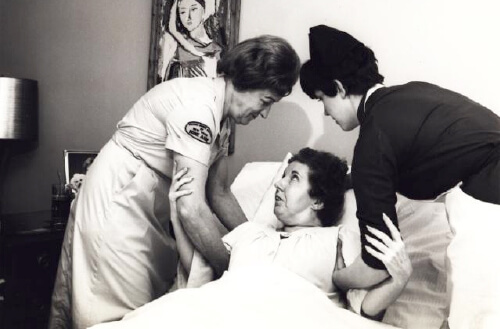 1970-
1989
Home health care is officially recognized as a viable alternative to institutional care. VNSNY establishes its Long Term Home Health Care and Hospice Programs and works to address the AIDS crisis in New York. Partners in Care is created as a subsidiary of VNSNY.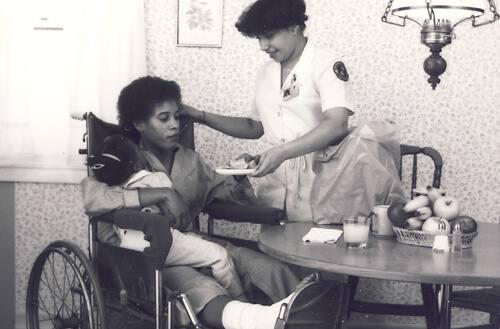 1990-
1999
VNSNY introduces tablet computers for use by field clinicians enabling secured access to information from a patient's bedside. VNSNY CHOICE Health Plans is launched and builds on VNSNY's expertise to coordinate all the health and support services that elderly and frail New Yorkers need to live well at home.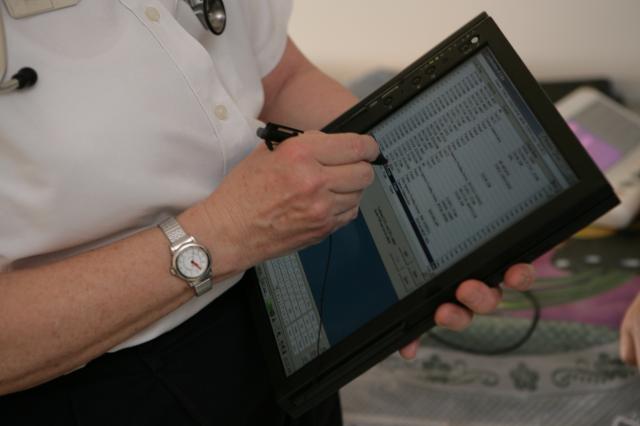 2000-
2010
VNSNY expands outside the five boroughs of NYC to include Nassau and Westchester Counties. Services continue to diversify to meet the unique needs of patients including the launch of Fathers First Initiative, Nurse-Family Partnership, and VNSNY Emergency Response.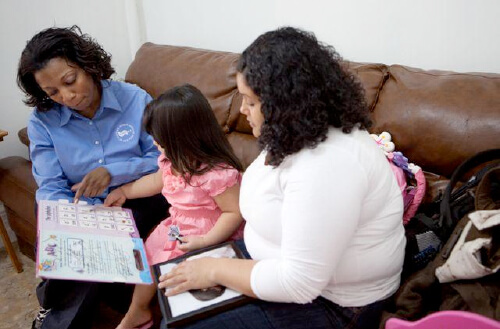 2011-
TODAY
VNSNY raises $1.5 million to help support patients and over 300 employees in need after Superstorm Hurricane Sandy. The tradition of charitable and compassionate care continues today, as it did more than a century ago.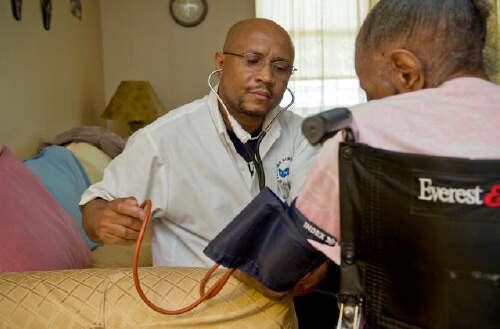 1893-
1929
1930-
1949
1950-
1969
1970-
1989
1990-
1999
2000-
2010
2011-
TODAY